WATER SERVICE ADVISORY NO. 18-03-002- MARCH  24, 2018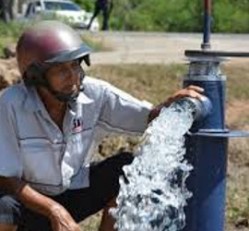 TO OUR VALUED CUSTOMERS:
Batac Water District will be temporarily interrupting your water service tonight, March 24, 2018 from 8:00 pm to 10:00 pm in order to safely perform the installation of Flow Meter at Infiltration Gallery 1.
We will make every effort to complete the work as scheduled.
We greatly appreciate your cooperation and thank you for your patience.
#GMmds0518